GiveMeApps
Reviews
---
MyCougar iPhone/iPad App Review
Apr 29th 2018 at 11:33pm by Brooklyn Midas
You would think that by now, every possible dating need would have been catered to already. Sites such as Match.com, Plenty Of Fish and OK Cupid have been around for almost two decades and have taken people from being alone on a Friday night to standing in front of the alter.
See Also: Fly Single (Android)
Not everyone has that dream however, and those aforementioned sites often leave people rummaging through thousands of profiles just to look for Mr or Ms Right Now. If that person you're looking for is 10 or more years older or younger, most dating sites will automatically have you from making first contact. That is until now.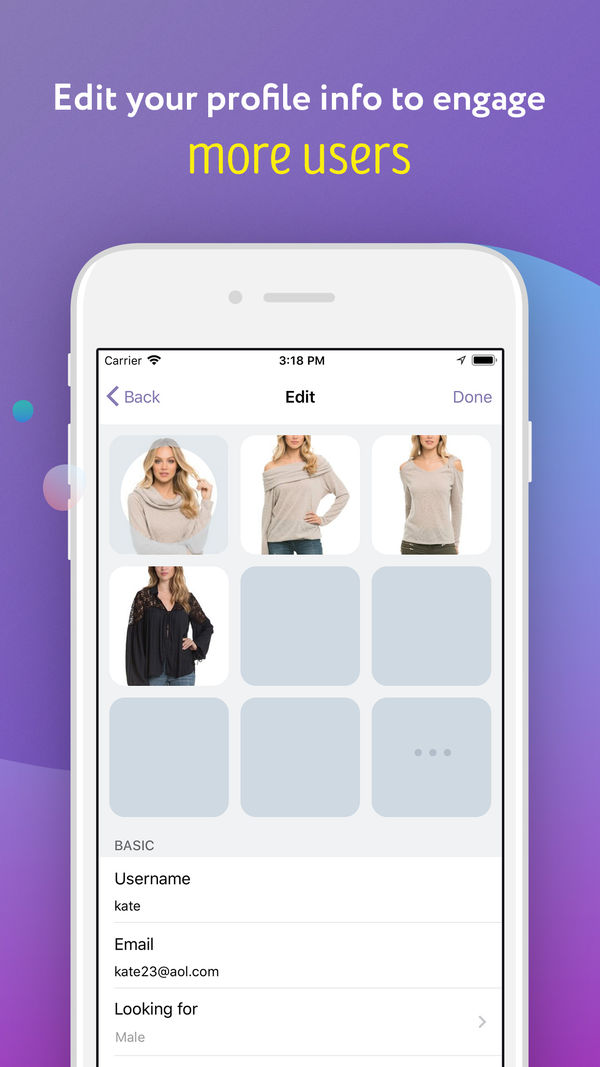 Navigating MyCougar Is As Easy As Any Other Dating App
If you are a Man and find yourself attracted to older women or vice versa, My Cougar for iPhone, iPad and Android will give you exactly what you want, bringing both Tinder and Traditional styled dating site singles browsing to your device.
Signing up is as simple as creating an account and logging in. As with any dating site you first have to create your profile. Simply enter your age and other personal specifics and you're ready to go. From there you can start browsing singles near and far.
See Also: ChatRandom (Android)
You can use the distance meter to lengthen or shorten your viewing area and as expected, set age limits. If you're a man, you might want to find a woman who is slightly older than you. If you want to go above that, there are no limits. If you're a woman it is similar. Just dial in your age range and you're set. Once you have your limits set, you can have all respective profiles display as a list.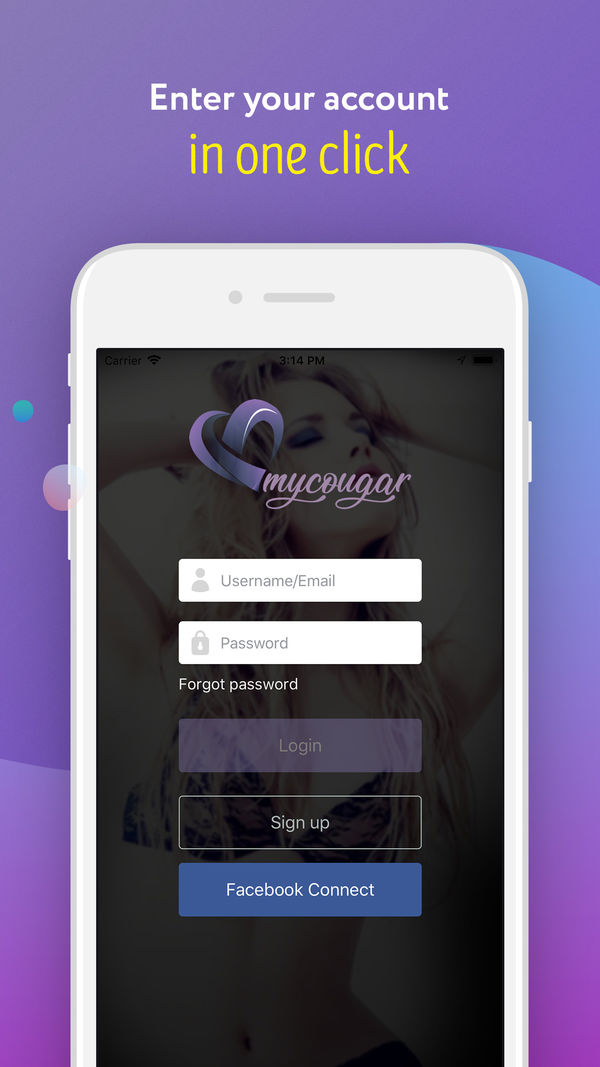 Signing Up Is Easy And You Don't Need Memberships Or Like To Message Users
It doesn't stop there. If you would rather browse profiles in a Meet-Me or Tinder style, you can do that as well. Tap on the heart to match. You can un-match by tapping on the broken heart. Star profiles to favorite them or tap on the message icon to send users messages. At this time, you don't have to be liked by your interest to send messages, so you get more freedom to chat with whomever you please.
Sell Apps And Keep 100% Of Your Profits!
If you have ever used any modern dating app, My Cougar will be a breeze to get around. At the moment, the app isn't populated as established apps since it a newcomer afterall. That said, if you don't have the coins to sign up with discreet dating sites or apps which require VIP subscriptions in order to make full use of their service, MyCougar will be worth looking at. Why waste your time browsing through endless profiles of users who don't fit the description of what you're looking for when My Cougar will give you exactly what you want?
Like This App Review? Chat About It And More In Our GiveMeApps Community!