GiveMeApps
Reviews
---
Witch Bird Pop Bubble Shooter Android App Review
Nov 21st 2016 at 01:20am by Brooklyn Midas
Are you obsessed with popping bubbles? Do you get excited when you receive a package? Not for the contents, but the bubble wrap? If you love popping bubbles, matching games and birds, then a new game on the scene might quench your thirst.
See Also: Gummy Soda Puzzle Adventure (Android)
Witch Bird Pop: Bubble Shooter challenges you to pop bubbles and free birds. Like most shooter-matching games, you have to match three bubbles of the same color. You point your shooter at bubbles witch match the color of your ammo and then fire off. What makes this game different however is not just clearing the levels using your shooter, but freeing all of the birds, a nice spin.
See Also: Panda Witch Pop Bubble Shooter (Android)
Like many bubble shooters and brick breaker games, you get real physics. You point your shooter and aim toward your target. Changing the position of the shooter alters the target trail. This is a big deal because you can be as precise as you'd like to be. Bringing the shooter low enough will allow you to combination moves off the sides of the display, almost like playing pool.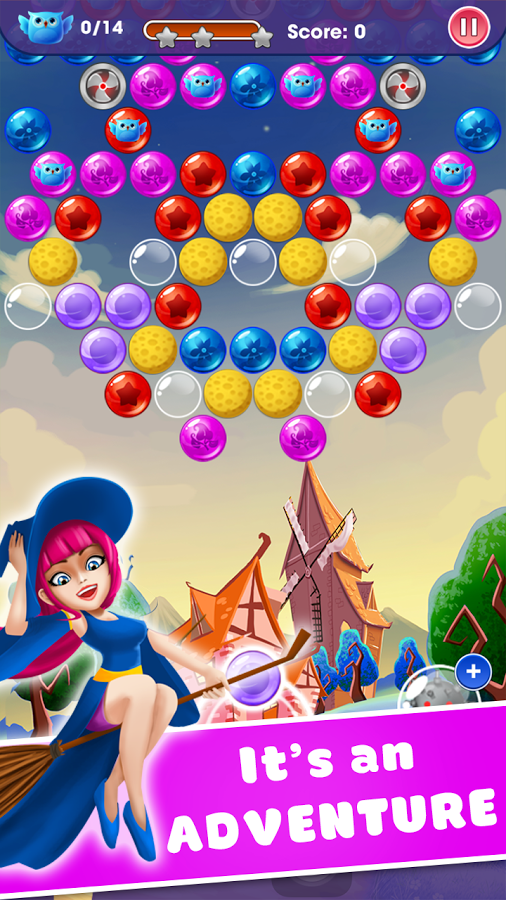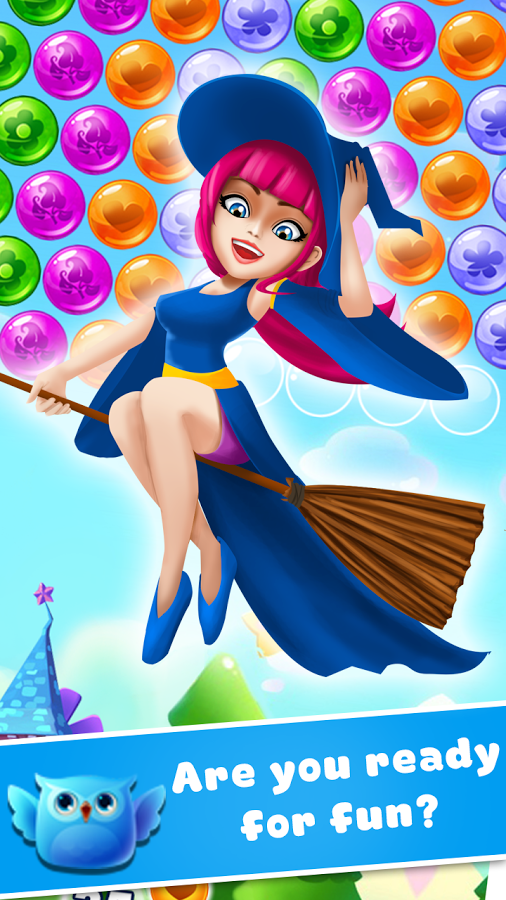 Witch Bird Pop Bubble Gives You Hundreds Of Levels Of Popping, Matching & Clearing
The challenge really begins at freeing all of the birds with a limited number of moves. Your concentration has to be on freeing the birds as quick as possible. Do too many moves and you have to start over. As you advance through the levels, more challenges appear. You get other types of obstacles rather than the expected bubbles. Combos can help you clear levels faster so you can free birds. In later levels, the birds appear in different positions forcing you to strategize. Fun indeed.
Sell Apps And Keep 100% Of Your Profits!
The only criticism is the background music. Music is the most underrated aspect of gaming, but adds to the ambience and level of excitement. Other than this, Witch Bird Pop: Bubble Shooter brings you everything you'd expect and a little more in a match three game. At the least, if you love bubble shooters and birds, you'll have hours of excitement with the included levels with clock in at over three hundred!
Like This Review? Chat About It And More In Our GiveMeApps Community!