GiveMeApps
Reviews
---
Gummy Soda Puzzle Adventure Android App Review
Nov 10th 2016 at 09:25am by Brooklyn Midas
Bubble Puzzle is at it again with another foray into the Match 3 world with their game Gummy Soda Puzzle Adventure. With the current marketplace of Match 3 games becoming more crowded than ever, is there room for another attempt? If you love variety, endless fun and surprises then the answer might be a resounding yes.
See Also: Monster Pet Pop Bubble Shooter (Android)
Gummy Soda starts off with a road map displaying all of the levels available. Subsequent levels may only be reached by clearing the level before it. Like most Match 3 games, each level is rated based on how fast you clear it and the number of moves used to accomplish each clearing.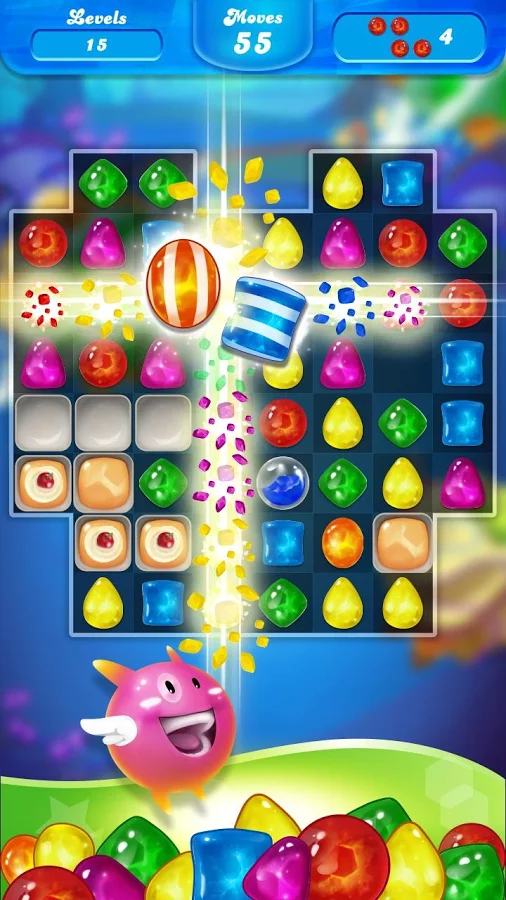 Gummy Soda: Puzzle Adventure Contains 200+ Levels!
Each level requires of course for you to clear boards by matching three or more candies. This time however, some of the candies are set on back plates. Your job is to clear the back plates as soon as possible as well as matching the candies. Matching four or more candies is where the combos come in. Matching five candies in a row for example will generate energy candies which will zap out other candies on the board. Most if not all combos require matching four or more candies vertically or horizontally.
See Also: Ghora (Android)
The great thing about the game is that mini-tutorials are given at the beginning of each level and are completed by simply following the on-screen instructions. Once completed, you continue on with the current level.
Sell Apps And Keep 100% Of Your Profits!
If you are a real match 3 fan, then you'll be delighted at the sheer number of levels available, over 200 with more added frequently. Gummy Soda: Puzzle is another drop in the bucket for those thirsty for Match 3 mania.
Like This Review? Chat About It And More In Our GiveMeApps Community!