GiveMeApps
Reviews
---
Passport Photo Creator Android App Review
Nov 14th 2016 at 09:44am by Harold Everton
We've all been there. We pay close attention to detail when filling out forms. We answer each prompt, dot all of the Is, cross all of the Ts, read the fine print, include any supplemental information and even include more information than they want just in case. From there we nervously click send or mail it out biting our fingernails while we almost perpetually scan our inbox or mailbox. Then our world is shattered when we open that letter or email that says our application was denied and you think to yourself what the heck!
See Also: Gyf (iOS)
If this was your passport application, chances are you screwed up your photo by submitting one which wasn't compliant! The screw up could have been anything from bad lighting to having your mouth slightly open. Weeks have gone by and now you have to do the entire thing from scratch! You could go to a professional photographer, but what if you had an app which could help you take the perfect picture and have it printed at your nearest Walgreens without you ever leaving the house? Passport Photo Creator does just this!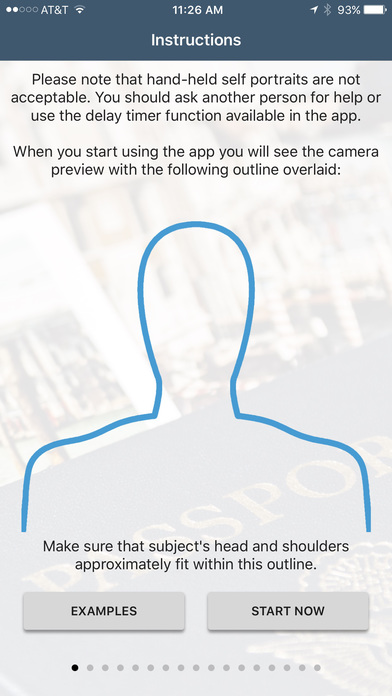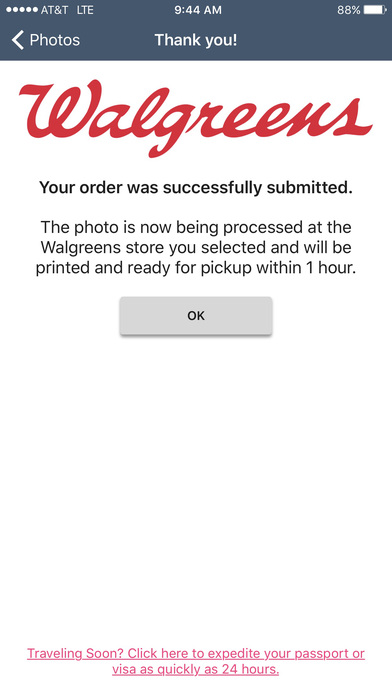 Passport Photo Creator Helps You From Start To Finish
Passport Photo Creator gives you State Department compliant photos for use on your Passport, Visa, Green Card, Corporate ID and more! After a brief but concise tutorial on the dos and don'ts of passport photos, the app provides another tutorial on the functionality of each of the onscreen icons. This by itself makes the app worth its weight. No guessing how to navigate. The on screen icons include front/back camera, camera exposure value adjustment, camera shutter value and image gallery access. Once you are done with the tutorial, you are prompted to begin the picture taking process.
See Also: Verso (iPhone/iPad)
An outline is provided to ensure that your body lines up and has enough headroom from the top of the photo. Once you align yourself you then snap your photo. The app reminds you that some items such as camera flash are only available on the front cameras on certain devices. I used my front facing camera and had to stretch my arms out at a long distance to get my body to line up perfectly. This pretty much it. Once the picture is taken, you get a load of feedback.
See Also: Special FX Camera Free (Android)
The first time I took a picture, I was relatively successful. Of about ten compliance requirements, I passed eight. Passes are indicated with green checks with failures given red Xs. The app indicated that my mouth was open and eyes not facing the camera. Everything else like exposure, non-obstructed face, and clarity passed with flying colors. After a second attempt being extra careful based on my feedback, the second photo passed each point. I was now ready to go.
Sell Apps And Keep 100% Of Your Profits!
Once your compliant photo is taken, you are then prompted to save the resulting image to your gallery followed by another to send your photo off to Walgreens for high quality prints. You literally can do the entire process in your home.
A couple of important points. I happened to have a grey backdrop in my office with adequate lighting which made taking pictures very easy. Be sure that you have decent lighting and a solid background (a gray or white wall should work very well) as any shadows or under exposure will get your photo rejected. Having gone through this process the old fashion way, it is hard to understand why anyone would have any qualms with how easy this app makes things. Passport Photo Creator does exactly what it says it does. The tutorial, prompts and functionality exemplify great application development. It not only does what it claims but takes the user experience into high consideration making everything easy as pie.
Like This Review? Chat About It And More In Our GiveMeApps Community!