GiveMeApps
Reviews
---
Donut Frenzy Android App Review
Aug 12th 2017 at 02:15pm by Brooklyn Midas

Donut Frenzy is one of those games that will make you whip up an appetite while tapping and swiping on your screen, and no it is not a food app. Candy Crush lovers and matchers will be delighted to know that the Match gaming genre is not dying anytime soon
See Also: Sweet Cake Boss (Android)
The objective of Donut Frenzy, like its Candy Crush forbearers is to match like-colored treats in sets of three or more. Doing this will clear the matched area to make way for more treats. Once a certain score is reached, all ends well. You get to move onto the next level.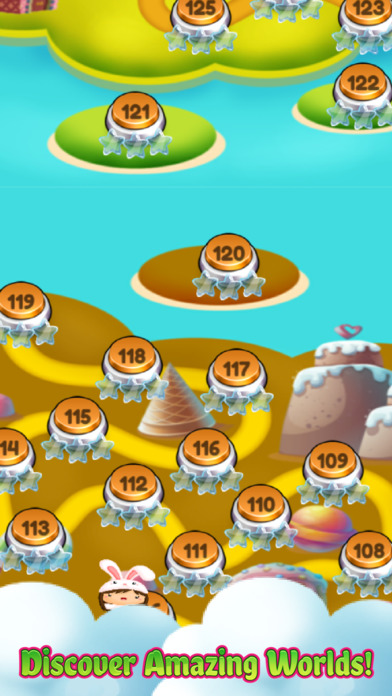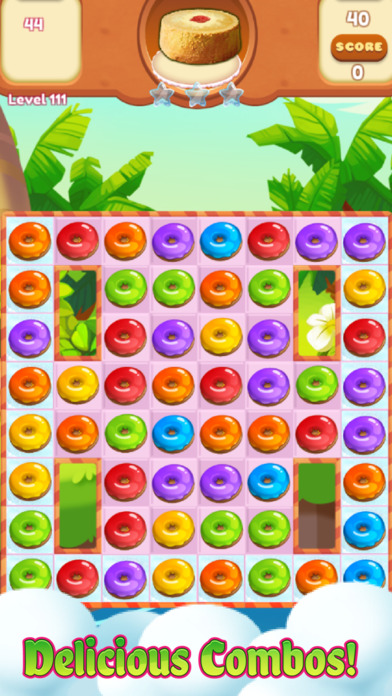 Clear Levels By Matching 3 Or More Donuts In Donut Frenzy
Upon playing the game for the first time, you get a map which shows the levels you must complete. Only ten levels are shown at a time. Know how to get beyond level 10? Complete all ten levels. Once you do that, the next ten are unlocked. There appears to be over 120 levels, so you will be busy for a while.
See Also: Gummy Soda Puzzle (Android)
The cool stuff happens in later levels. After Level 3, you can match donuts in L shapes or T shapes rather than just three up or down. Glazed donuts appear and allow for combos. Match up treats with them and you clear out a lot more than what is in your immediate vicinity.
Sell Apps And Keep 100% Of Your Profits!
Donut Frenzy gives you exactly what you have come to expect from Match 3 games. If you are match-obsessed and are brave enough to admit that your sweets habit sends you to the dentist more often than you should, then Donut Frenzy will be right up your alley.
Like This App Review? Chat About It And More In Our GiveMeApps Community!