GiveMeApps
Reviews
---
Chatspin Android App Review
Aug 18th 2017 at 04:56pm by Brooklyn Midas
Tired of Tinder yet? For many people, the answer is no. The endless swiping, connections and dates are enough to keep people busy for a lifetime. The app does have its flaws however and other apps, like Chatspin are trying to fill the gap. Put down your polaroids and get ready for video chatting. Are you scared catfish?
See Also: Coxigo (Android)

What makes Chatspin different is that it is cam based. Like Tinder, you do swipe right to make connections and you can keep swiping if you don't like what you see. Everytime you swipe, you're connected with someone else's live cam. The users who show up are completely random. Just as Tinder leaves out some premium features for Tinder Plus, Chatspin is similar. Upgrade and you can then filter by gender or location.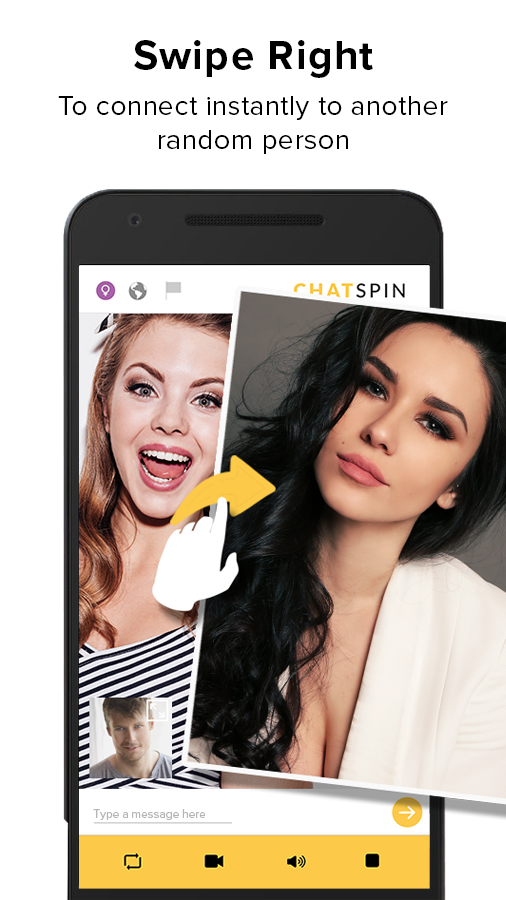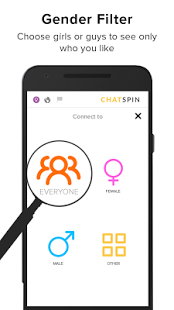 Chatspin Chases The Catfish Away With Swiping To Cams Instead Of Pics
The app launched in 2015. Since I haven't heard of it until now, I was surprised to find that the userbase was as large as it was. Chatspin touts 1 Billion connections being made since the app's inception. When I logged on, there were over 4,000 people online in my country alone. While that number doesn't sound that amazing, I was online in the middle of the night, so for a fairly new app, I was impressed.
See Also: Yo Darling! (iPhone/iPad)

Underneath the expected swiping, messaging and connection features, the inclusion of of filters is a nice added touch. Going way beyond the 20 or so filters you get with Instagram, which popularized filters with the masses, Chatspin has dozens to play with. There is even a blur filter which might be useful to use when flipping through profiles. If you're a regular Cassinova or Marilyn, you may want to lay low until you're comfortable with the person you're chatting with.
Sell Apps And Keep 100% Of Your Profits!

There is a lot to like about Chatspin. The app really takes dating apps to the next level. The fact that chats are random, cam based and anonymous mixes things up a bit, and with a rapidly growing userbase, the pickings are far from slim. It would be nice if Chatspin made the gender filters available without a subscription though as it is the core of a dating oriented app. I'd rather see Filters as being a part of the subscription. These changes would make Chatspin become even more popular.
Like This App Review? Chat About It And More In Our GiveMeApps Community!