GiveMeApps
Reviews
---
Why Go Express When You Can Keep It Local? Local Apps Are All The Buzz.
Sep 24th 2011 at 04:23pm by Harold Everton
If you've been paying attention to the web lately, much focus has turned to the "Local" market. Neighborhood businesses such as restaurants, bars and local retailers have been doing a lot to bring in local traffic and distract them from heading to their destination.
See Also: The Coupons App (Android)
Not too long ago, were you a proprietor, you would spend hundreds on advertising in local papers. This is no more. From social networking to mobile apps, everyone is trying to get a piece of the pie. In this article we will introduce you to several apps that will save you money, time and present to you awesome deals in your neck of the woods (as weatherman Al Roker would say).
Here are some awesome 'Local' apps:
AT&T Yellow Pages App
The latest incarnation of this awesome app is all about the interface. When loaded, the app picks up where you are and displays various icons (i.e. coffee, bank, theaters, auto) and will display all of the businesses in that area which falls in that category. Imagine if you are in Park Slope, Brooklyn and want to know where are of the latest coffee houses are. Click that icon and boom! Starbucks and all of your Mom and Pop establishments appear.
See Also: Linechecker (Android)
Type "Toothpaste" in and watch all of the local Rite-Aids and 99¢ stores appear! This app also shows events in your area, deals/sales at other establishments and of course, you can search the Yellow Page's extensive directory. Finally, you can search reviews of businesses as the app pulls reviews from sites like Yelp and others. All of these extra features definitely brings you Mom and Dad's Yellow Pages into the Smartphone era, and the updates take it many steps further from the original app debuted in 2008.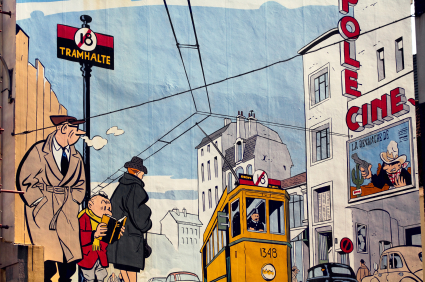 Yelp
What makes Yelp so powerful is that it has been around a long time and thus is chock full of reviews. Whether it is a local restaurant, laser tag joint, club, lounge, golf course or even nail and hair salon, chances are, Yelp has reviews for it in its database. The mapping feature will show you how to get to your location, and the easy to use icon based interface makes the app a joy to use. While people complain that the app won't allow you to post reviews, you can search for reviews, and that alone makes this app worth having this on your phone for when you and your buddies can't quite decide what to do, or where to go.
Sell Apps And Keep 100% Of Your Profits!
Locale ($9.99)
This app will change your phone's profile depending on where you are. At the baseball game? Have your phone ring loud. At the movie theater? Watch your phone automatically go on silent. How about changing ringtones with your change in location? Not exactly a money saving app, but definitely an app that can save your bum!
Groupon
Needs no introduction. This company turned down buyouts from several large companies like Google, so that should drop a hint or two. If you're looking for local deals, look no further than the app that partners up with local businesses to bring you the best deals available anywhere. From Football tickets, to discounts at your local spa. With Groupon, you can click on your city and start deal hunting. 'Today's Deal' gives you The app is available for virtually every platform and is worth the download.
Like This Article? Chat About It And More In Our GiveMeApps Community!