GiveMeApps
Reviews
---
Who Texting Android App Review
Feb 15th 2016 at 03:03am by GiveMeApps
Caller ID was perhaps one of the most important facets of telecommunication functionality tto come out of the latter half of the 20th century. On a social level, the awkwardness or picking up unwanted calls and deferring other calls at our leisure made things far more convenient, not to mention the end of endless annoying phone pranks. The problem however is, this only worked in one direction, the caller to the receiver (you).
See Also: Call Fact (Android)

What if you wanted to do a "reverse lookup"? That is figure out who you're calling before you call them. Perhaps you received what you suspect to be a bogus number, or you get blocked and private calls. Would it not be just as convenient to put a stop to that nonsense as well?
Who Texting brings you your solution by allowing you to look up any number anywhere, and we mean anywhere - literally internationally. Now that's not all that the app offers, but it is its strongest feature. Additionally, Who Texting allows you to chat and store reverse look ups.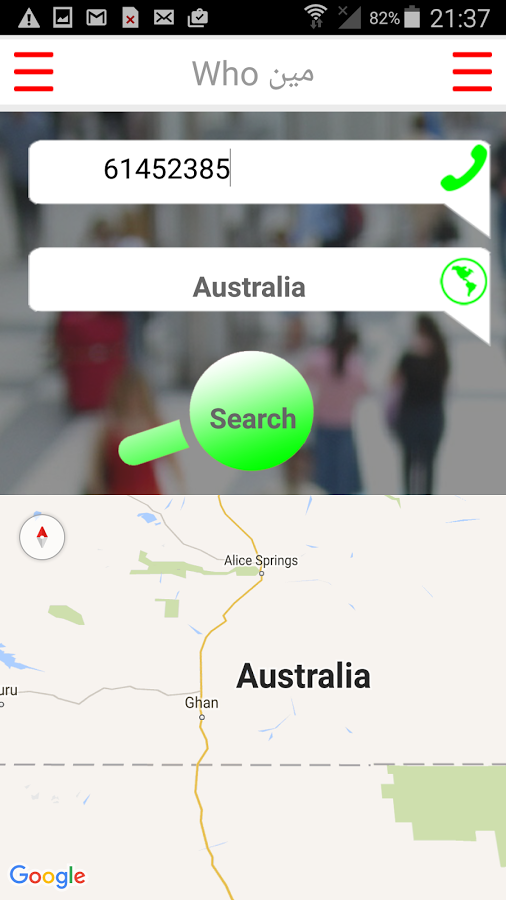 Who Texting lets you look up numbers globally!

Once the app is downloaded, you are asked to enter your phone number. From there, you're sent a registration code by text. Once entered, you're able to use the app. It's chat features lets you share photos and videos and make unlimited calls. This is great, but the reverse look up is the best part and will probably get the most use. It's almost like having a yellow or white pages book on your device.
See Also: Blue ChatBox (Android)
Who Texting is easy to navigate. We'd like to see a sleeker, more modern interface, but the necessary functionality is there. Even if you downloaded this app for just the reverse look up feature, you'd get a lot of mileage out of it. The feature was very accurate and even yeileded some suprises.
Like This App Review? Chat About It And More In Our GiveMeApps Community!