GiveMeApps
Reviews
---
Tees Dubs iPhone/iPad App Review
Dec 26th 2015 at 06:33pm by GiveMeApps
These days everyone is sharing all of their precious moments with the world via photo and videos. A quick look at someone active on Facebook will reveal thousands of pics and vids documenting their lives. Some have used video sharing platforms like YouTube and Vine to become celebrities in their own right, releasing sketches, comedy videos and even all out news-casts. Tees Dubs for iOS allows you to create hilarious short videos complete with background sound effects or music and share them with anyone who has a device anywhere
See Also: Voice Changer (Android)
Tees Dubs comes starts with the music and sound effects. Sound effects come in over dozen categories with each audio sample being different lengths. Some of the categories include but are not limited to Airplanes, Screams, Birds, Beach & Oceans, Cows, and so forth. You can preview each sample first before committing to them just to be sure.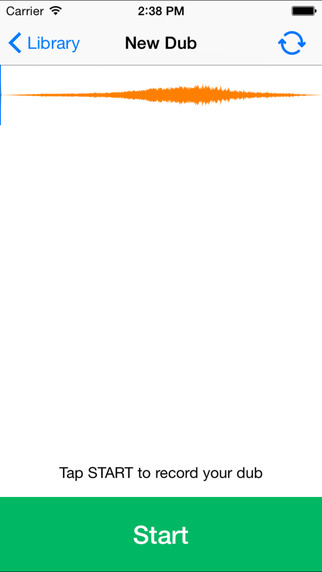 Tees Dubs lets you add just about anything to your videos and photos
Once you select your sample, you then are prompted to record a short video over the sample. Using our front facing camera, we did a short video. Videos end up being the length of the audio sample, so keep that in mind. Once you're done, you're ready to share your "Dub" on Facebook, via email and the usual social network suspects.
Sell Apps And Keep 100% Of Your Profits! Join GiveMeApps Today!
Tees Dubs is very straight forward and aims to compete against the snap-chat like video sharing platforms that exist on the market. The interface could use some work in terms of aesthetics, but the app is so easy to use and it really is as simple as 1-2-3. Since the person creating the video is the one in charge of the output, how hilarious your video is depends totally on your talent. That said, with all of the cool sound effects, you'd have to be pretty lame to not come up with something hilarious with this fun to use app.
Like This Article? Chat About It And More In The GiveMeApps Community!