GiveMeApps
Reviews
---
Random Quotes Android App Review
Nov 21st 2016 at 09:42am by Brooklyn Midas
Who doesn't need a little bit of motivation? If you spend even a few minutes on social media chances are you will come across quotes in memes and status updates. These quotes come from famous people such as actors, politicians, musicians, doctors and even writers. Nine times out of ten, the quotes are posted by people who are going through some struggle or by those who need just a little inspiration. Instead of spending hours searching for these quotes using your favorite search engine, one app will give you access to thousands of them with just a few taps.
See Also: Life Quotes + (iOS)
Random Quotes features over one thousand quotes searchable by author and category with news ones added hourly. Categories include Art, Economics, Engineering, Family, Friendship, Humor, Inspiration and Love among others. Authors include everyone from John Abrams, Dean Acheson, Lord Acton, Ansel Adams, Aristotle, Lucille Ball, Paulo Coelho, John Churton Collins, Fredrick Douglass and Thomas Edison and many more, literally dozens.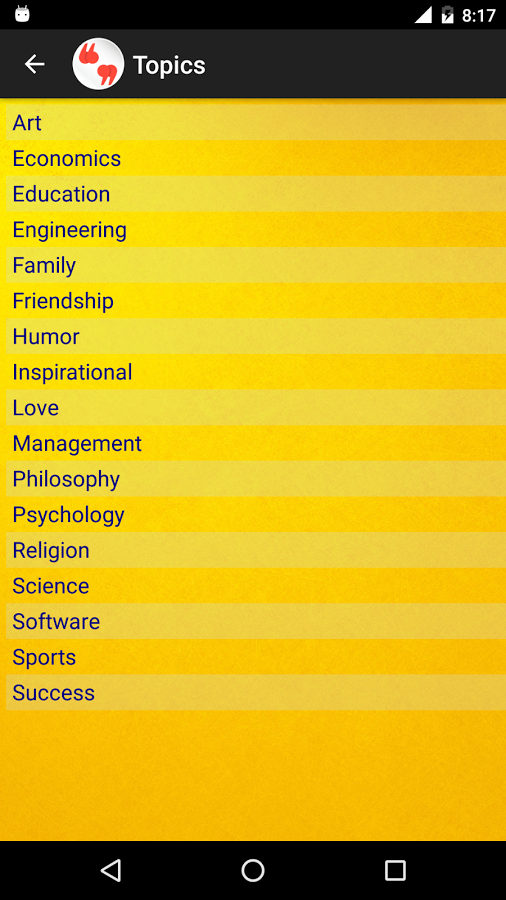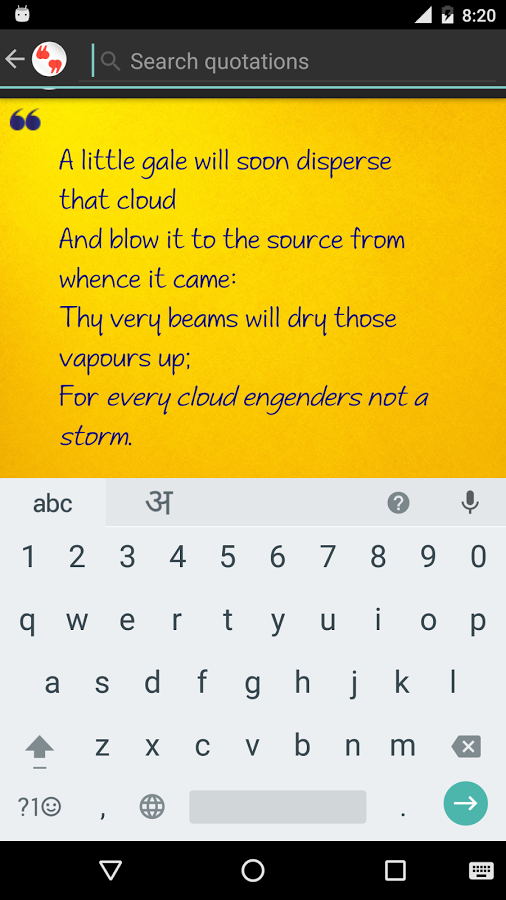 Random Quotes Features A Plethora Of Search Options
Some quotes will surprise others. Many of the quotes I come across on social media pertain to love and struggle which is to be expected. Topics such as Management, Engineering, Science and Philosophy were a nice surprise and really make the app more useful. One quote which stuck out was, "The Productivity of work is not the responsibility of the worker but of the manager" by Peter Drucker. This was in the management category. Another, "Once GNU is written, everyone will be able to obtain good system software free, just like air".
Sell Apps And Keep 100% Of Your Profits!
Whether you need a quote to pick you up, or could use several for school projects or even to hang around the office, Random Quotes has you covered. Aside from the inability to add your own quotes or create custom topics, there is little to criticize. With new quotes added every hour, share capability and UI customization options, Random Quotes is app that you will want to keep on your device for some time.
Like This Review? Chat About It And More In Our GiveMeApps Community!