GiveMeApps
Reviews
---
Insurance Quotes Solution iPhone/iPad App Review
Nov 22nd 2017 at 03:08am by GiveMeApps
Insurance is one of those things that is a no brainer. If you're talking about your home or car, it's mandatory. The last thing you want to be concerned about is losing your investment entirely. Finding a great provider is a whole other battle altogether. Ending up with the wrong provider can costs thousands of dollars over time. Now how can we ensure that we find the right provider?
See Also: Live In Five (Android)
This is where Insurance Quotes Solution comes in. For a price of $0, this iOS app will let you search for quotes so you can compare and choose what's best for you. Without even delving in, this is impressive as there are services which charge to do the same work this app purports to do.
The app lets you search for insurance in the following categories: Auto, Home, Motorcycle, Life, Health, Renters, Business and Annuity. A nice selecton indeed. All are accessible through tiles on the main screen. The bottom navigation lets you browse through past searches and receive reminders, share your findings on Facebook, access local services and get more information about the app itself.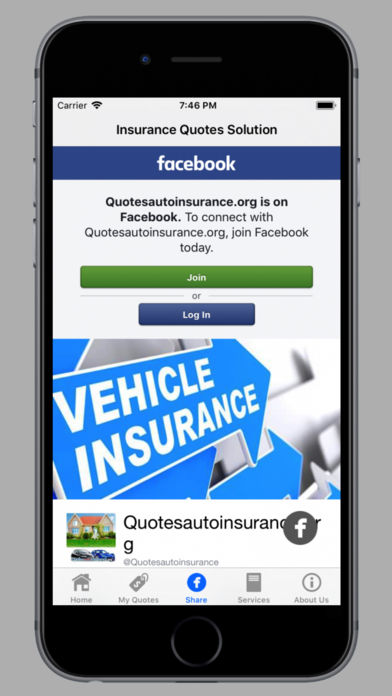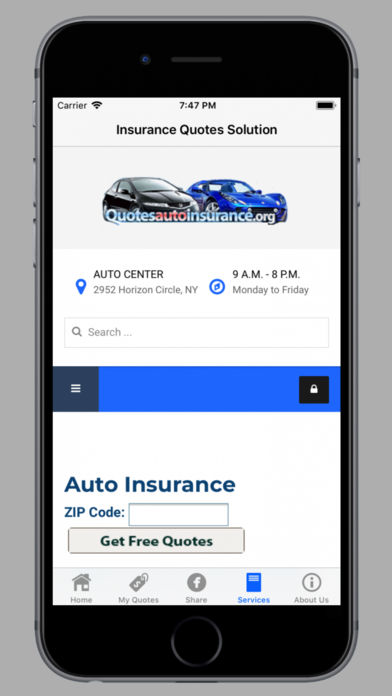 Insurance Quotes Solution gets quotes to you for free!
Searching for Insurance Quotes is super simple. Just tap on the tile of the insurance type you wish to search and then enter in any required information. In all cases a date of birth is required. The other pieces of information are specific to the insurance in question. Auto will require a car year, make and model. Life will request the insurance amount, gender and some lifestyle questions. Once the information is entered, tap on get quote and await the desired info to reach you via email.
Sell Apps And Keep 100% Of Your Profits!
In some cases, the prompts can be a bit much, but it is to be expected to ensure that quotes are targeted as possible. Insurance Quotes Solution will be a valuable tool for anyone looking not just to save, but to get the best insurance they can get for their particular needs. At the very least, the app deserves a look.
Like This App Review? Chat About It And More In Our GiveMeApps Community!