GiveMeApps
Reviews
---
Follywood - Dub Movies Android App Review
Nov 1st 2017 at 03:12am by Harold Everton
First there were Memes, then GIF clips and now there's Follywood! Follywood Dub Movies lets you take actual video and movie clips and add your own audio overdub. Imagine redoing the voices to your favorite movie scene or cartoon clip. Well, Follywood doesn't just stop there.
See Also: Live In Five (Android)
Navigating Follywood is a piece of cake. You will first be excitingly overwhelmed with the sheer number of clips available. Along the top menu are a number of categories. You'll find everything from generic random clips to actual movie scenes. Categories include Trending Today, Latest, User Uploads, Animals, Action, Comedy, Politicians, Drama, Animation, Sports, and many more. Choosing any category reveals hundreds of clips of just about anything you can think of.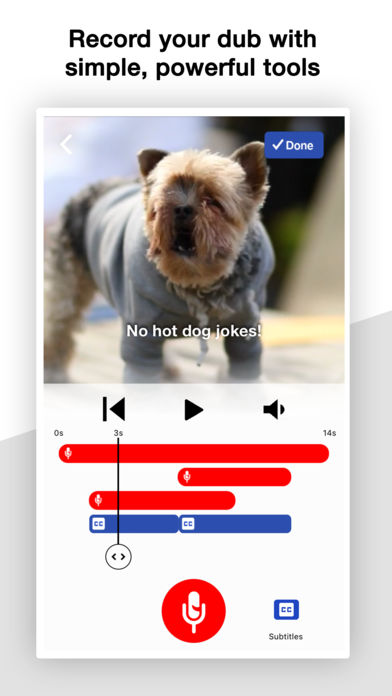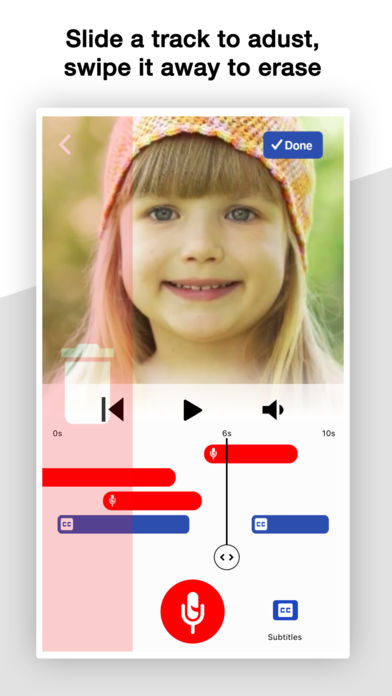 Multitrack Recording Is The Standout Feature In Follywood - Dub Movies
The politician category is a nice touch. Here's why. Follywood is not just about overdubbing clips, but about sharing the redone clip on just about any social network. This app is purely about entertainment. You could for example take a scene from the movie "Rocky" and revoice the characters in the clip. Finished? Share it with your friends and share a laugh.
See Also: Pep Blast MP Slide Show Maker (Android)
The magic happens in the recording process. Simply press the mic button toward the bottom of the screen to start recording your voice into your device. Stop the recording and drag the marker back to the beginning of the clip on the timeline and begin overdubbing a second track. You can have up to three separate tracks. Use the other tracks to overdub the voices of your friends, or painstakingly record voices one at a time. Once you're done, you can share.
What was unclear was how to upload your own clips. A tutorial would have been very useful. You simply press the "+" key at the bottom of your display, locate your clip and then add it. You will notice usernames at the bottom of everyclip. You can be added to that list.
Sell Apps And Keep 100% Of Your Profits!
The current version is 2.1 and requires at the very least iOS 9 for the iPhone/iPad. The app is available for both Android and iOS (we reviewed the Android version obviously). The version supports different clip aspect ratios, deleting tracks by swiping, sliding tracks to adjust sync as well as a "new browsing experience". Overall, we can see the entertainment value in Follywood - Dub Movies. You can completely change the mood of a movie clip by overdubbing the voices, or send it to your friends and colleagues to get a belly laugh or two in.
Like This App Review? Chat About It And More In Our GiveMeApps Community!