GiveMeApps
Reviews
---
Crush Sweet Jewels Android App Review
Oct 6th 2015 at 08:51pm by GiveMeApps
If you are a die hard Candy Crush fan, then you've probably played every other iteration of the game that exists, maybe on different platforms to boot. Another one has hit the streets from Soft Factories which aims to quench the thrist of candy crushing addicts. Crush Sweet Jewels doesn't only ask you to match candies, but to do so against the clock, and with the aid of some goodies along the way.
Who Is Your Crush?
Crush Sweet Jewels will be very familiar to Candy Crush afficionados. In the game, you have to match jewels of the same color. Here the jewels appear on bricks. Matching like colors in sets of three or more will clear the area in question. Before the progress bar disappears, you have to clear all of the bricks. It is that simple. While it may seem simple, most of your time will be spent searching for matches or creating them by getting rid of other bricks. At the time you need it the most, a color you're searching for may not even be present. If you're quicker on your feet, you'll fair better in the end.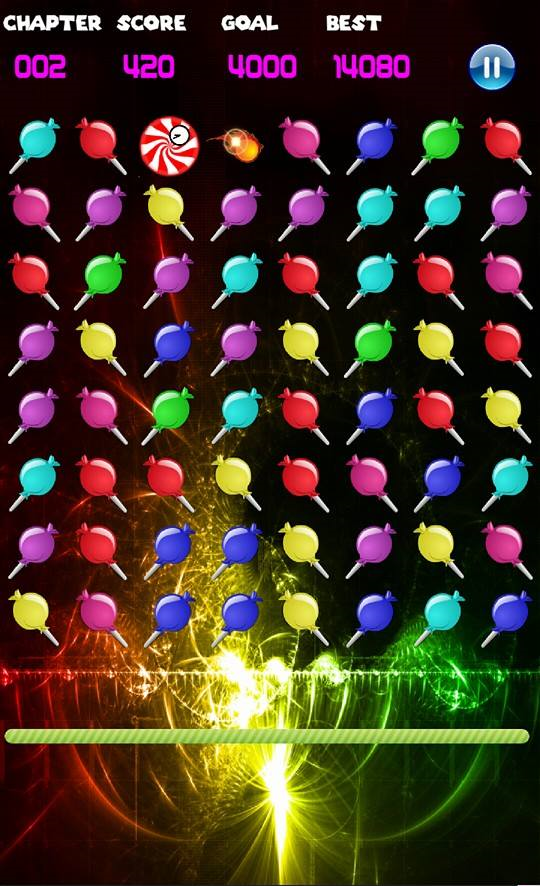 Match The Colors To Clear The Level! | Crush Sweet Jewels for Android

Verdict
The only thing we didn't like was the background music. We felt that something more lively should have been selected. This along with the background voice, which to in their defense might be useful to first time players. On the positive side, we found this game fun, but frustratingly hard. We love the fact that occasionally, bombs would appear along with other surprises to help you clear the board much faster, but be smart! You want to have your bombs in the right places whenever you can and you don't want to get rid of the jewels you need the most. We think you'll have fun with Crush Sweet Jewels. For the time we played, we certainly did.