GiveMeApps
Reviews
---
Affordable Education In Your Hands, Literally.
Jan 7th 2012 at 05:51am by Christian Diaz
With the price of tuition going up affording a good education is getting harder every day. Whether you're a recent high school graduate, college student who didn't quite finish, or an adult looking to go back to school, an online education is a worth-while alternative option for many. Being able to choose your own classes, times, days are a convenient way of pursuing an online degree at your own pace.
See Also: Cash4Books (iOS)
There are many options for online schools that offer financial assistance, but that mainly benefits people who qualify that aren't passed a certain age. There are loans but who wants to get stuck with debt in this economy. This is why the "University of the People" is offering the first tuition FREE online education to any and all that apply.
University of the People
Imagine being at a local coffee shop with your smart phone or tablet in hand and taking an exam from the comfort of, well, anywhere. This online university offers two main degree programs and several general study courses. Business Administration and Computer Science are the programs available with future programs likely to be added as more and more prospective students apply. They are dedicated to the "global advancement and democratization of higher education".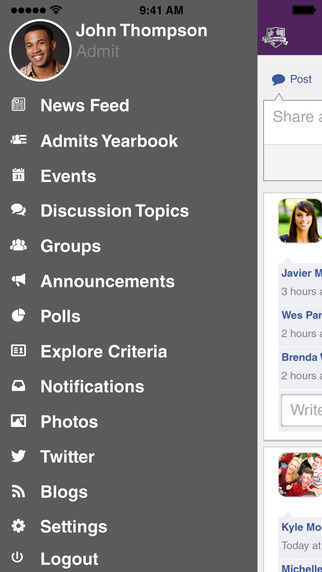 University Of The People's App Gives You Access To Everything
It offers all the benefits of a quality education and the expertise of an adequately educated staff to provide an education to anyone with an internet connection. Admission is quick and simple with only a few requirements such as a high school diploma. Besides a fee processing fees the education that you will receive is well worth your time and commitment. You can get more information here.
Sell Apps And Keep 100% Of Your Profits!
If you haven't had a chance to finish your education due to high tuition fees, work, or just never thought college was for you, "University of the People" is well worth a try. It's fit in great for those who are constantly on the go and for tablet users. This non-profit institution is supported by several prominent sponsors such as the United Nations, Yale, and NYU, to name a few. With over 1100 global students spanning across 115 countries, University of the People has picked up quite a following. You can like them on Facebook and follow them on Twitter.
Like This Article? Chat About It And More In Our GiveMeApps Community!