GiveMeApps
Reviews
---
9 Moves iPhone/iPad App Review
Feb 10th 2017 at 01:57am by Brooklyn Midas
Sometimes simple is better, especially when it comes to gaming. The simpler the concept, the easier it is to grasp and the more accessible it is to people of all interests. Add some challenges to the mix and you may have a hit on your hands. Think about Paper Toss from earlier in the decade. 9 Moves for the iPhone and iPad is that kind of game.
See Also: Ninflated (iPhone/iPad)
In 9 Moves, your job is to move the 9 colored balls from the left to the right while avoiding bullets. Sound easy? Think again. You have 60 seconds to do just that. With dozens of levels, you can bet that things get tougher.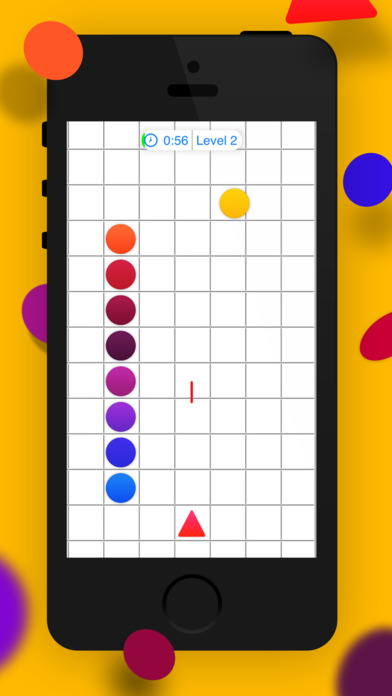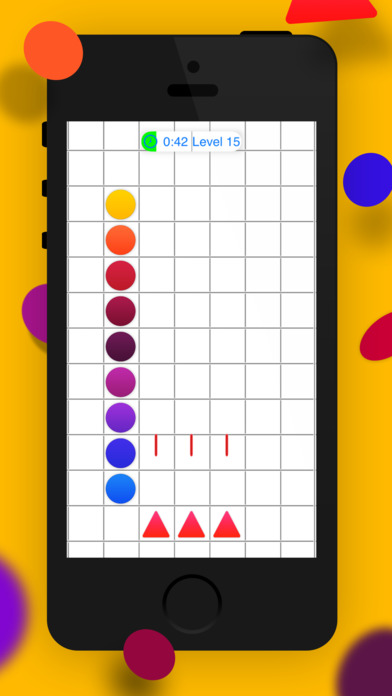 From One To Many Shooters, 9 Moves Is Challenging For Sure
There are some bells and whistles. In app purhcases unlock colored themes. What's great is, you can also win them over time if you aren't privy to making a purchase. The early levels can be overcome with timing. After level five however, things get really tough. Expect more than one weapon firing bullets with different timing.
See Also: Battle Of Galaxies (iPhone/iPad)
The colors used for the balls combined with the background are reminiscent of a rubix cube. In fact, the color combination gives the game a nice retro feel. Consider this space invaders meets Connect 4 meets pong.
Sell Apps And Keep 100% Of Your Profits!
9 Moves is about as simple as it gets - a great time killer for people of all ages. In addition to being fun, the game boasts some perks including being able to sync your scores and progress across all supported devices and a premium feature for those who want an ad free experience.
Like This App Review? Chat About It And More In Our GiveMeApps Community!